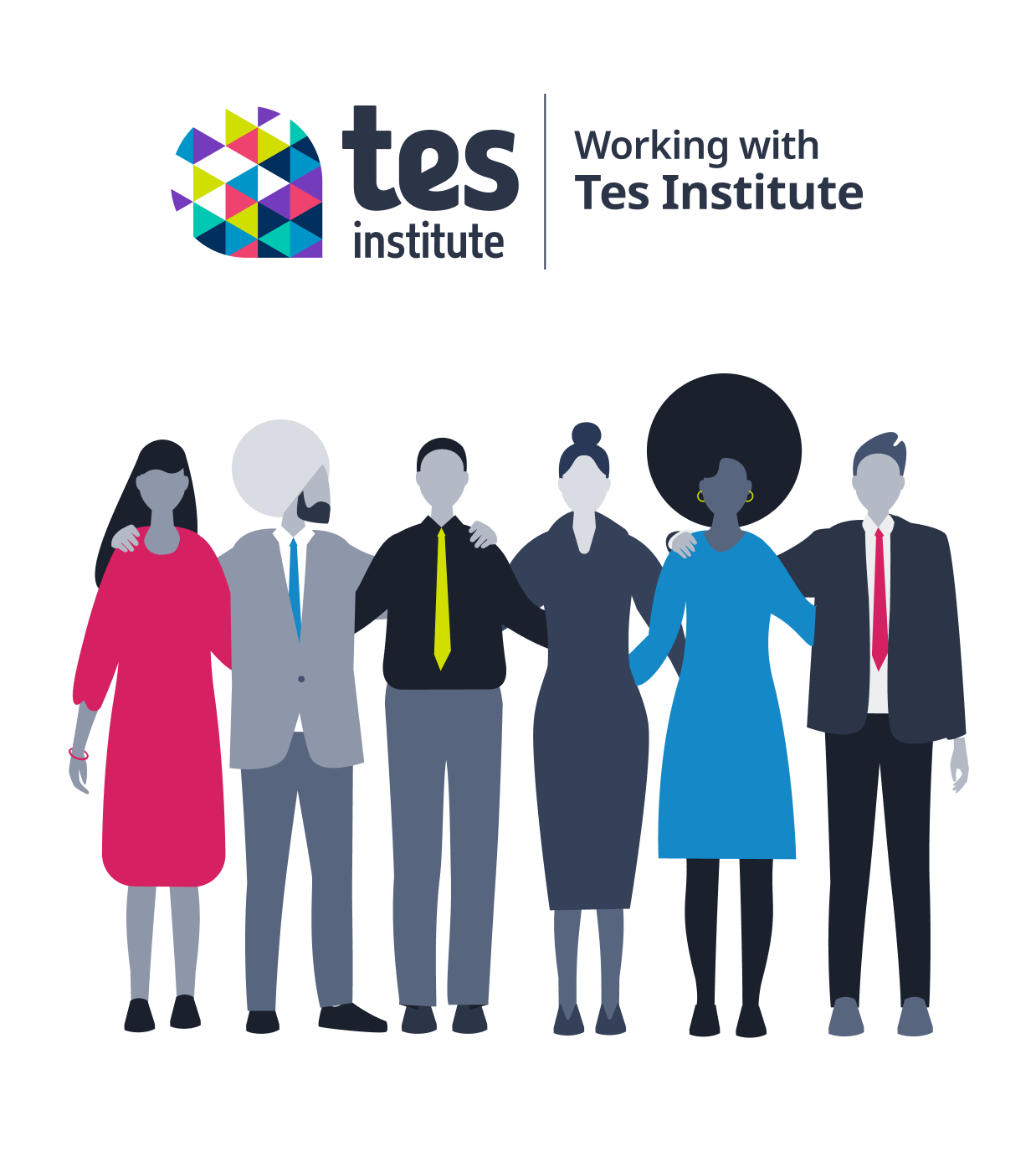 Tes Institute Staff Development Hub
Tes Institute Staff Development Hub
GEMS Founders School Dubai, is proud to have been recognised as the first international Tes Institute Staff Development Hub by Tes Institute, a leading teacher training and development provider in the UK. This is in recognition of our commitment to staff professional development from early career teachers to lifelong teacher learners studying at Master's level. This partnership enables us access to a range of high quality staff development and training resources. As a hub school we host Tes Institute events and provide support and guidance to Tes Institute course learners in other schools across the GEMS Network in the MENA region.
Early Career Teacher Induction at GEMS Founders School, Dubai
As an 'Outstanding' British School Overseas, GEMS Founders School is registered to induct Early Career Teachers (ECTs) as part of the statutory programme as set out by the Department for Education (DfE) in England.
ECT induction includes a professional learning pathway known as the Early Career Framework and provides newly qualified teachers with the development and support they need to become the most successful teachers they can be for their learners.
During their ECT induction period, new teachers will receive support from experienced coaches, complete professional learning activities and have opportunities for research and reflection. Tes Institute has been our nominated appropriate body since 2019, and in this role they provide quality assurance of our ECF provision, ECT support and reporting to the Teaching Regulation Agency (TRA).
Professional Learning for All
Tes Institute offers a number of professional learning courses for aspiring and in-service teachers and teaching assistants. You'll find information on the courses offered below. Please quote GEMSF in your application to any of the below courses.
Simply click the course title below for more information:
International Teaching Practice
This course offers preparation and support to those new to international teaching or those making the move overseas. If you're working in an international school and want to develop your teaching practice within an international and intercultural school context, then this course could be perfect for you.
International Teaching Assistant Course
This course offers aspiring and in-service TAs a choice of three Level 3 qualifications; award, certificate and diploma. This makes it suitable for those looking to move into their first TA position as well as for more experience TAs who want to advance their skills.
International Postgraduate Certificate in Education (iPGCE)
This course carries 60 Master's level credits and supports teachers to improve the quality of their teaching, subject knowledge and pedagogy within the context of international school systems. Based on the English national curriculum, it has been designed to be applied across a range of English language curricula including International Baccalaureate, Cambridge International or a blend.
International Qualified Teacher Status (iQTS)
This course enables teaching staff to gain qualified teacher status (QTS) and an optional International Postgraduate Certificate in Education (iPGCE) while they continue to work at their international school anywhere in the world. Backed by the UK government, it enables staff to develop their practical teaching skills, and their knowledge and understanding of teaching and learning while they work as part of their school team.
This course helps learners to prepare for qualified teacher status (QTS) assessment via the Assessment Only route. It's delivered through a mix of in-school experience and online learning and theory, enabling learners to develop teaching strategies and prepare a portfolio of evidence to demonstrate that they meet the English Teachers' Standards.
Assessment Only route to qualified teacher status
This 12-week course enables learners with at least two years' teaching experience in two different schools to be independently assessed against the English Teachers' Standards and be recommended for the award of qualified teacher status (QTS).
This course enables learners who already have 60 Master's level (Level 7) credits from earlier study to transfer and build on their existing credits to gain a full Master's degree. Learners will develop their knowledge of pedagogical practices and conduct research into a chosen aspect of education.