Key Stage Four at GFS
Key Stage 4
Key Stage 4 at GEMS Founders School is the first stage where students take responsibility for selecting their own curriculum pathways. After selecting five different options they want to pursue, alongside the core compulsory subjects, they begin their journey through Key Stage 4. These chosen subjects are selected through their interests, their achievements and the guidance received from the school for their future.
KS4 Curriculum Information Core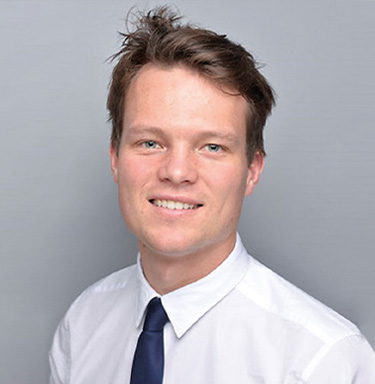 Edward Nutt
Assistant Headteacher KS4
Meet The Assitant headteacher ks4
My educational ethos is that every child has the right to a quality education where they can strive to achieve. I believe that pupils should be continually praised to improve confidence to increases chances of success.
Explore the Key Stage Four Programme
(Year 10 and Year 11)
GEMS Founders School, Dubai are proud to offer a range of IGCSE, GCSE and BTEC subjects accredited by OxfordAQA International Examinations, AQA and Pearson. All Key Stage 4 qualifications GFS offers are recognised by schools, colleges and universities internationally, thus enabling all of the students to gain access to the best academic institutions in the world. Please view our curriculum options above for further information.

Key Stage 4 at GEMS Founders School is the first stage where students take responsibility for selecting their own curriculum pathways. After selecting five different options they want to pursue, alongside the core compulsory subjects, they begin their journey through Key Stage 4. These chosen subjects are selected through their interests, their achievements and the guidance received from the school.

As our students grow and develop into young adults through the two years within the Key Stage, our teachers encourage them to share their passions and pursue the unknowns within each subject area. Science Labs, 3D printers, Virtual Reality kits, Food Technology and Design Technology labs are just a few of the resources that our teachers utilise to help develop our students.

Over the two years, students are assessed through both their classroom work and formal assessments. Our teaching develop innovative ways to assess our students, ensuring student wellbeing is our top priority. Through establishing independent self-study revision skills that evolve through our Key Stage assessments, we ensure all students are prepared with the necessary tools to sit their International GCSEs at the end of Year 11.

Key Stage 4: Year 10 and 11

GEMS Founders School offers a wide range of examination courses accredited by a range of examination boards. Accessing the links inside these documents will take you to each examination board website. Here you will find all of the information about each of the examination subjects; including how the courses is assessed.

Helpful links:

https://qualifications.pearson.com/en/home.html

https://www.oxfordaqaexams.org.uk/
Explore All Our Curriculums
Early Years

The Foundation Stage of school introduces young learners to school-life

Key Stage 1

At this stage students are introduced to subjects that will lay the...

Key Stage 2

During Key Stage 2, students start to rationalise and think independently

Key Stage 3

Students in Years 7, 8 and 9 follow the National Curriculum for England

Key Stage 4

GEMS Founders School are proud to offer a range of IGCSE subjects

Sixth Form

GEMS Founders School are proud to offer a range of AS / A Level subjects