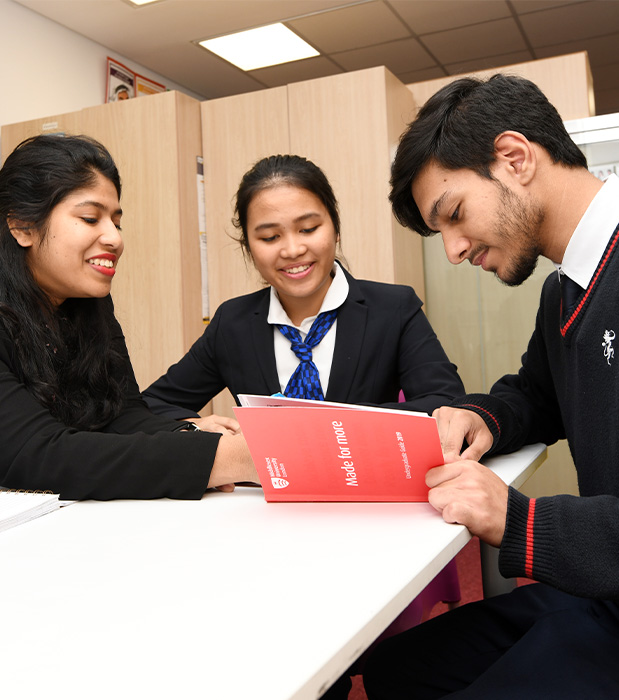 Examination Information
2022 - 2023
GEMS Founders School offers The National Curriculum for England and is therefore an independent examination centre for the British examination boards that provide IGCSE, GCSE and GCE AS & A-level courses outside the United Kingdom. The school is registered as an examination centre with Oxford AQA, and Pearson/Edexcel.
General Examination Information
GEMS Founders School are proud to offer a range of International AS / A Level subjects and IGCSE subjects accredited by Oxford International AQA Examinations, AQA and Pearson Qualifications.
Joint Council for Qualifications
For any further information or queries please contact our Senior Examinations Officer, Ms Ivana Dipanov Antonovic and Examinations Officer, Ms Neli Koeva
Email: [email protected]
GEMS Founders School are proud to offer a range of IGCSE subjects accredited by Oxford International AQA Examinations, AQA and Pearson Qualifications. All qualifications GFS offers are recognised by schools, colleges and universities internationally, thus enabling all of the students to gain access to the best academic institutions in the world. Oxford AQA brings over 100 years of assessment experience, academic research and international best practice whilst Pearson/Edexcel it the UK's largest awarding body regulated by Ofqual (England), SQA Accreditation (Scotland), CCEA Accreditation (Northern Ireland) and Qualifications Wales (Wales).

English, Mathematics, Science, Islamic Studies, Physical Education, Moral Social and Cultural compulsory subject
Students choose from 5 additional option blocks offering a broad and balanced range of subject
Students receive 1 to 1 mentoring and guidance, as well as significant support from the GEMS College Counseling Network
Oxford International AQA Examinations (https://www.oxfordaqaexams.org.uk/), AQA (https://www.aqa.org.uk/ )and Pearson/Edecxel (https://qualifications.pearson.com/en/home.html) as the three examination boards
Experienced staff

Downloads

Exam Information
GEMS Founders School are proud to offer a range of AS / A Level subjects accredited by Oxford International AQA Examinations, AQA and Pearson Qualifications. All qualifications GFS offers are recognised by schools, colleges and universities internationally, thus enabling all of the students to gain access to the best academic institutions in the world. Oxford AQA brings over 100 years of assessment experience, academic research and international best practice. Pearson/Edexcel it the UK's largest awarding body regulated by Ofqual (England), SQA Accreditation (Scotland), CCEA Accreditation (Northern Ireland) and Qualifications Wales (Wales).

Students choose from 4 option blocks offering a broad and balanced range of subjects

A curriculum enrichment programme to develop the skills to become well rounded, confident and global learners

Students receive 1 to 1 mentoring and guidance, as well as significant support from the GEMS College Counseling Network

Oxford International AQA Examinations and AQA and Pearson/Edexcel as the three examination boards

Small class sizes

Experienced staff

Downloads

Examination Information