Accreditations
GFS is certified with the following:
British School Overseas
BSO accreditation means that GFS is officially recognised by the Department for Education (DfE) in the UK. The framework to meet these standards ensures that we are now recognised amongst the top schools in the world. It really is a very positive and honest report on our school with us achieving 5 Outstanding judgments and 3 Good judgments in the 8 main areas for BSO criteria.
---
Council of British International Schools
GEMS Founders School Dubai is a certified COBIS member recognising British International Schools of Global Quality.
Primary Science Quality Mark
GEMS Founders School, Dubai have maintained the accreditation of the Primary Science Quality Mark (PSQM). PSQM is a comprehensive evidence-based professional development programme that effectively develops science leadership, ensuring teachers have the knowledge, capability and support they need to transform science education and shape future generations.
---
High Performance Learning
GEMS Founders School, Dubai is on a very exciting journey to Outstanding using High Performance Learning as its vehicle. The High Performance Learning approach recognises that all learners have the potential to achieve the very highest results and emphasises and develops the attitudes and performance characteristics required for this to happen. Working collaboratively with outstanding schools both here in Dubai and across the world, we have been implementing the strategies of High Performance Learning across the school since September 2019; reaching out beyond our classrooms into our wider learning community. Everyone linked to GEMS Founders School, Dubai is part of this unique journey towards excellence. We continue to work to embed this strategy into the fabric of everything that we do at Founders and welcome you to join us in learning more about High Performance Learning.
---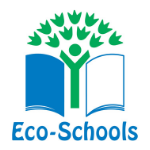 Eco Schools - Green Flag Award
Eco-Schools is the largest global sustainable schools programme – it starts in the classroom and expands to the community by engaging the next generation in action-based learning.
---
British Schools in the Middle East
GFS is a member of British Schools Middle East. This organisation supports a network of high quality British international schools in the region and is an invaluable partnership between member schools and business partners specialising in educational services, products and tools
---
The Wellbeing Award for Schools
The Wellbeing Award for Schools ensures that mental health and wellbeing sit at the heart of school life at GFS. Wellbeing is a key focus at GFS be it staff, parents and most importantly children.
---
The SEND Inclusion Award
The SEND Inclusion Award recognises high-quality education for students of determination, acknowledging that GFS is compliant with the SEND Code of Practice. The ward framework identifies early identification, inclusive teaching and leadership in the area of inclusive education.
---
The Leading Parent Partnership Award
The Leading Parent Partnership Award is an indication that GFS encourages parents to be involved in their children's learning, leading to improved outcomes in all aspects of school life.
---

The Duke of Edinburgh's International Award
We have been licensed to provide the DofE to our highschool students. We are currently in the first year of delivering the award with 20 students participating between our year 10s and 12s. We also offer the Mini and Junior Duke awards to our primary students with over 120 students participating in the first year. This accreditation provides opportunities for learners to develop confidence, resilience, team working – these are just some of the skills young people get through their DofE that help them in life and improve their chances of moving forward in education or getting a job.
---

DASSA Sports
Entering this organization provides our learners opportunities to represent GFS at a number of age groups and sports throughout the academic year. It allows leaners to compete against other learners from across the Emirate of Dubai and develop their practical skills, communication skills and working part of a team.
---

Sports Leaders UK
This accreditation enables our learners to become confident, healthy leaders through sport and physical activity. Learners have the opportunity to demonstrate important life skills such as effective communication and organisation whilst learning to lead basic physical activities to younger people.
---

UK Mathematics Trust
GFS are a registered centre with The UK Mathematics Trust (UKMT), which was founded in 1996 with the charitable aim to advance the education of young people in mathematics. Through our membership with UKMT, our students are able to participate in competitions promoting problem solving and team work and other mathematical enrichment activities.
---

Pearson/Edexcel - Approved Examination Centre
Pearson's World Class Qualifications programme brings together international assessment and education experts to develop qualifications that will support young people to meet the challenges of today and tomorrow. Pearson Edexcel offers International GCSE (IG), GCSE, International Advanced level (IAL), GCE A level. It delivers a consistent learning journey, with world class support services, for students and teachers, everywhere in the world.
---

AQA Approved Examination Centre
AQA offer a range of qualifications specifically designed for international British curriculum schools through their joint venture with Oxford University Press and Oxford International AQA Examinations.
---

Oxford AQA - Approved Examination Centre
Oxford AQA brings together the educational expertise of two leading UK-based organisations: Oxford University Press, a department of the University of Oxford, and AQA, the UK's largest academic awarding body. Their international qualifications are based on AQA's, which are the most popular specifications in the UK, and have been specially developed for students studying in the Middle East and Asia.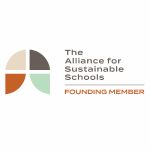 The Alliance for Sustainable Schools
The Alliance for Sustainable Schools (TASS) is a non-profit network of schools working together to help accelerate the transition to a sustainable future. TASS members share a commitment to the principles of the Sustainable Schools Charter. As an agent of change, TASS harnesses the collective influence of its members, engages with their students, and partners with innovative organisations in their local communities to catalyse systems change in five focus areas – school food, school buses, school uniforms, school buildings and education for sustainability.