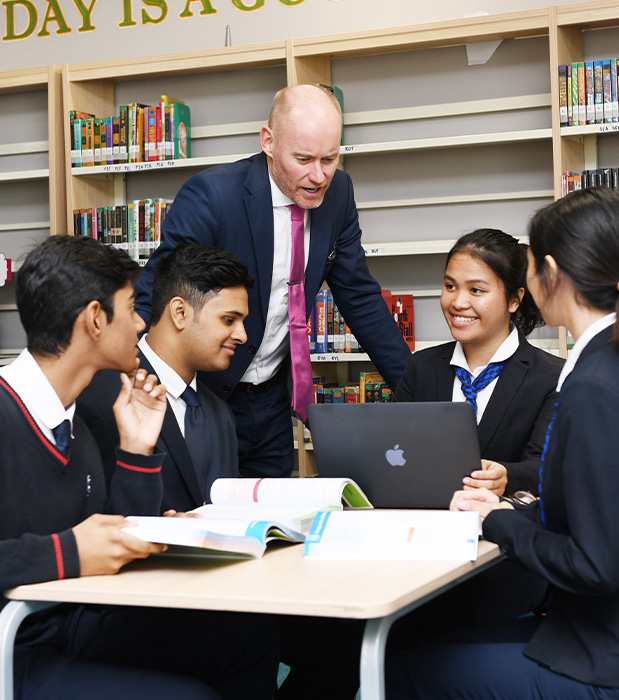 Career Education and Guidance
Career Education and Guidance Information
Our Aim
At GEMS Founders School we are able to support students with applications across all the universities and countries they wish to apply to. The primary aim of career guidance at GFS is to provide all students with the knowledge and skills necessary to make such decisions about their career paths.
We help them figure out who they are and what they want out of education, career and life. Every student works closely with their Key stage leaders, tutors and the Career Counselor through regular meetings.
What We Offer
GEMS Founders School support students with their personal statements, course choices and mock interview preparation as well as inspiring them with academic lectures and enrichment activities in their subject area. We believe that each transition is smooth and enriching for students, which help them to make a wise decision about their higher education goals.
We have a full time Career counsellor who works closely with students providing them career advice, counselling and guidance.
Our career development program starts from year 7 and we c

onduct aptitude assessments for students from year 8 to 11. This enables students to take right decisions with regard to subjects, courses and colleges. Psychometric testing followed by one to one counselling to determine interest and aptitude of students.

Workshops and Tailored webinars conducted for year 12 and year 13 students.

UNIFROG is the career guidance platform which will be used directly by the students from year 7 and above to make the best choices for their future pathways. Students are guided to take assessments, build skills and interests, be more independent and prepare themselves to attain their career goals.

GEMS UniConnect:

By 2020, we had over 100 partners offering over 175 university options with scholarships nearing AED 1Billion in value.

It

is a add-value program that connects GEMS students and communities with our partners in a custom manner. GEMS students apply to over 1,700 higher education institutions across the world annually and they meet the international language and curriculum requirements.
Top areas of study include:
Engineering & STEM

Business & Commerce

Arts & Sciences
Individual Counselling
One-to-one sessions offered by the counsellor to help students know more in depth about their career plans and in developing a greater sense of self-awareness relevant to the career development process.
We have students studying in England, Scotland, the United States, Malaysia, the Middle East and Europe as we encourage our students to follow their passion and experience the exciting opportunities that the world has to offer.
Useful Links:
For further information, please contact the Career Advisors Ms. Lakshmi Rajeevan and Ms. Bianca Paraschivoiu : [email protected]