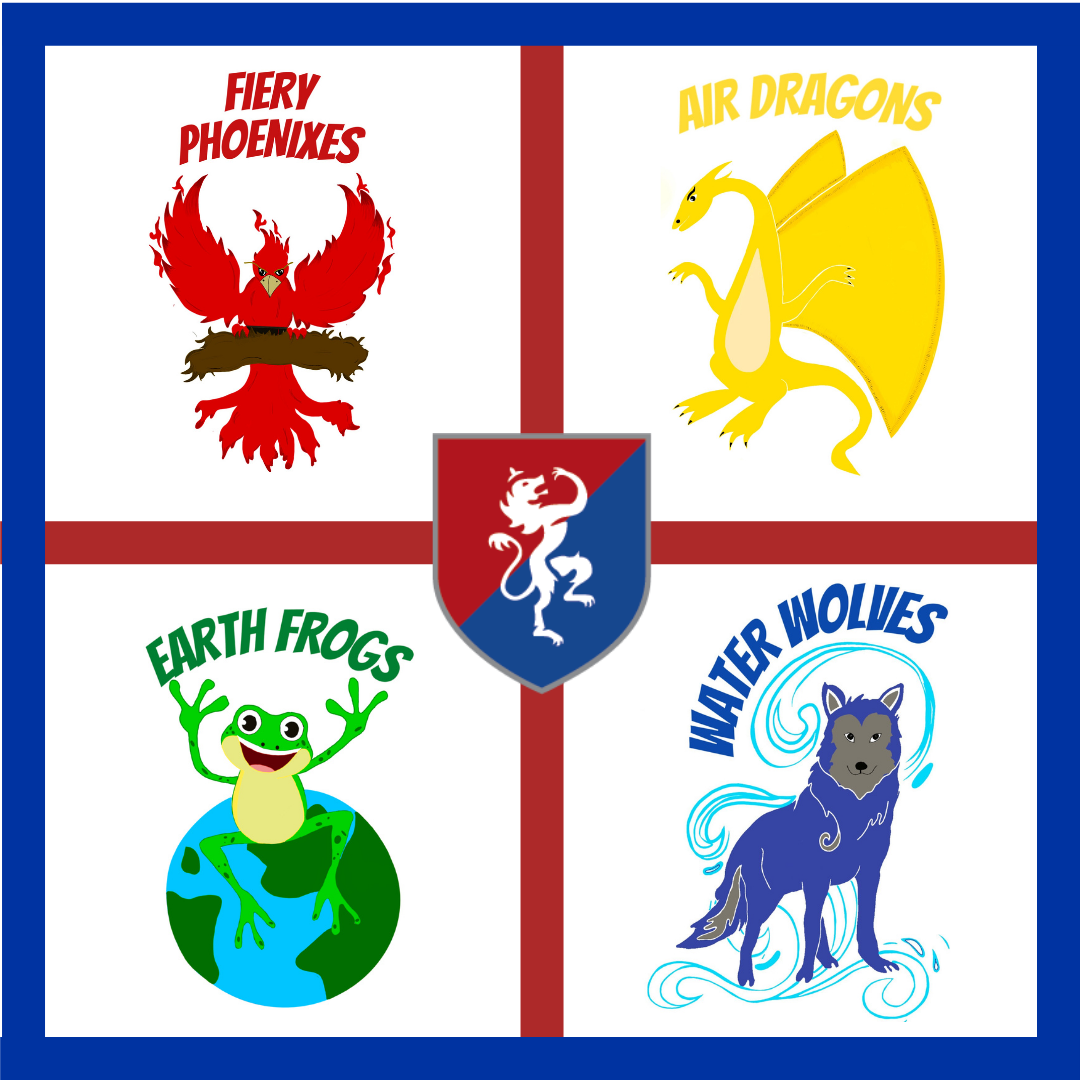 House System at GFS
Welcome to the House System at GFS. We have lots of exciting and engaging event that students, staff and our community can get involved in. Read on to find out all that we do in the House System at GFS.
What are you doing to represent your House?
We offer a wide variety of competitions that spread across all subjects and year groups, offering cross-curricular links. Posters for our competitions are shared within school and on our social media platforms, do not miss out on earning points for your house!
Who are your House Leaders?
Earth Frogs – Daniel Chatterton and Ayah Kahook
Fiery Phoenixes – Tomos Jones and Kamal Miah
Air Dragons – Benedict Toal and Robert Dowdall
Water Wolves – Megan Baines and Ebran Nasir


What's new this year?
House mascots
House logos
House songs
House poses
Calendar of events shared weekly
Leadership opportunities for Year 5-13 learners
House Point Captains in all Primary classes
House Instagram pages
Classroom Phoenix Groups
House assemblies
House Mascots:
Earth Frogs
Fiery Phoenixes
Air Dragons
Water Wolves
The house mascots were decided by our learners at GFS. A competition for them to create a house mascot was held. We had lots of different ideas and entries and eventually decided on the mascots listed above. We are very excited to have mascots attached to each house as we are able to refer to each house by their animal mascots, creating a strong bond between us all. Take a look below to see what our House Mascots look like!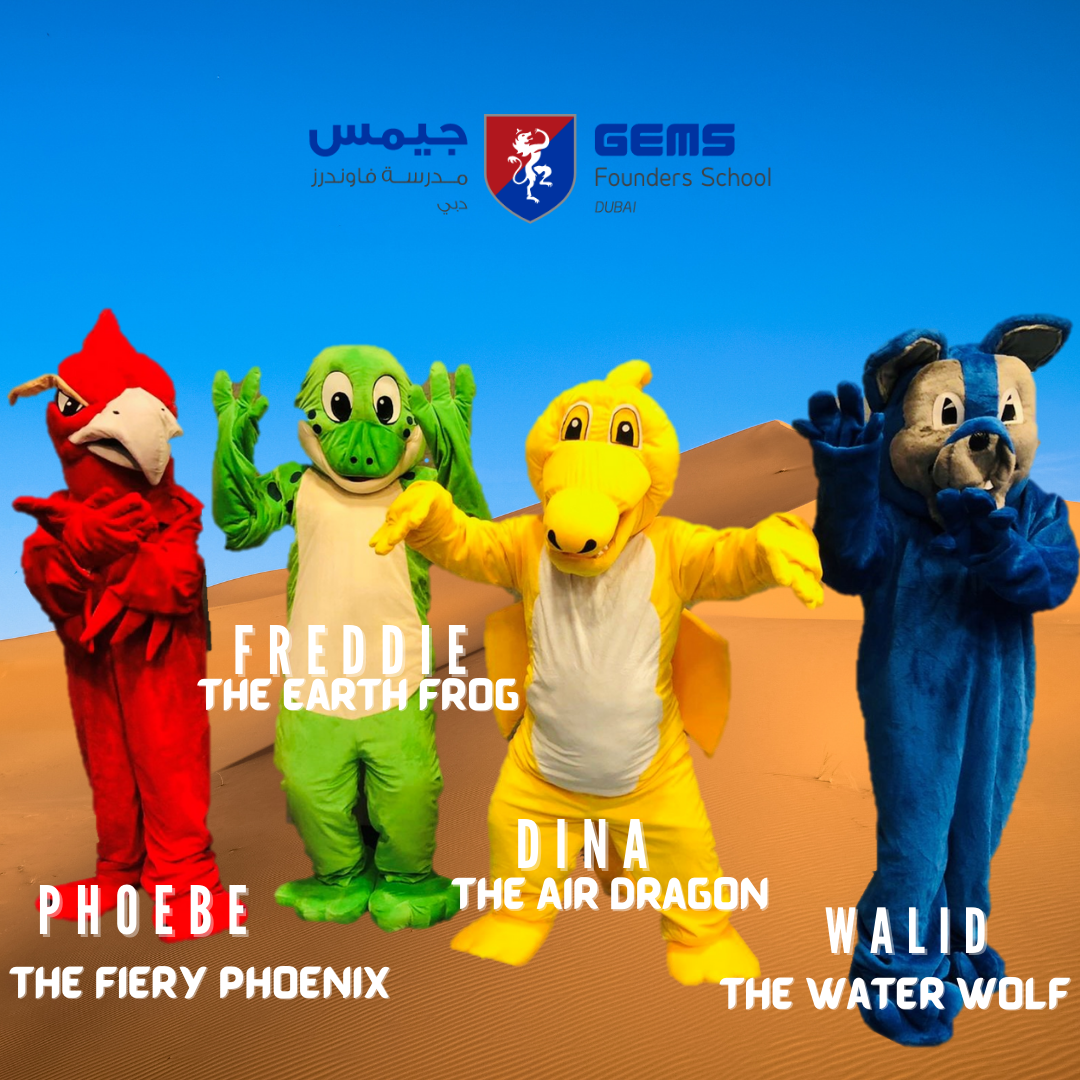 House Songs:
Earth Frogs – Crazy Frog (Axel F)
Fiery Phoenixes – Firework (Katy Perry)
Air Dragons – Put Your Hands Up in the Air (Danzel)
Water Wolves – Blue Da Ba Dee (Eiffle 65)
Our learners LOVE hearing their house songs, especially when they are played at the end of each week when the results are announced. We also play these at various events and competitions that we run throughout the year. If you do not know your house song yet…get to know it!
House Poses:
All four houses have a different pose, and this is related to the house mascot. Learners show us their house pose when we see them around school and during competitions. Have a look below to see each house pose…make sure you learn your house pose!

If you would like to find out more about the competitions each week follow your House on Instagram:
Earth Frogs – @gfsearthhouse
Fiery Phoenixes – @gfsfirehouse
Air Dragons – @gfsairhouse
Water Wolves - @gfswaterhouse