Key Stage Five at GFS
Key Stage 5
Within Key Stage 5, learners experience a range of different strategies to develop their content knowledge. Teachers design research tasks to provide learners the opportunity to explore the content independently before applying it in lessons. These include presentations, debates or constructing responses to exam style questions. Learners are encouraged to collaborate with their peers and evaluate the work of others to deepen their understanding of marking instructions and exam expectations.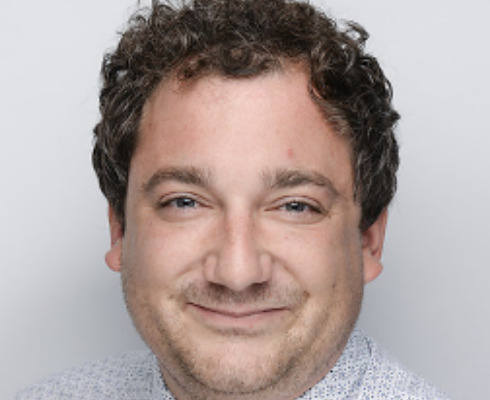 Kevin Henry
Assistant Headteacher Key Stage 5
Meet The Assistant Headteacher of Key Stage 5
It is a real pleasure to have the role of Assistant Headteacher for Key Stage 5 at GEMS Founders School. I am delighted to work closely with ambitious and proactive Year 12 and Year 13 and support them to make a step closer towards their bright future. I have the chance to work with a fantastic team who is here to support our students to become the adults of tomorrow and to flourish in their learning journey. To me, it is a crucial time to help students in their journey and make sure we provide what is necessary for them to reflect, be curious and proactive in their life so they are ready for their next adventure at university and in the world of work. I do also believe that wellbeing is a key element to success and will ensure this is one of the pillars of our Key Stage, so our students can develop both academically and socially in a positive and nurturing environment.
Explore the Key Stage Five Programme
(Year 12 and Year 13)
Within Key Stage 5, students experience a range of different strategies to develop their content knowledge. Teachers design research tasks to provide students the opportunity to explore the content independently before applying it in lessons. These include presentations, debates or constructing responses to exam style questions. Students are encouraged to collaborate with their peers and evaluate the work of others to deepen their understanding of marking instructions and exam expectations.

Within Key Stage 5, we prepare students with the strategies to help them succeed in their final examinations. These include time management, revision techniques and general organisation. In conjunction with resources provided by teachers, students have the opportunity to use their devices throughout lessons to research, access support and challenge materials in a range of formats including webpages, journal articles and videos. A-Level teachers ensure many opportunities for independent work are embedded within their courses to prepare students for their next phase of learning at university or for application into the world of work.

GEMS Founders School (GFS) are proud to offer a range of International A Level and BTEC subjects accredited by OxfordAQA International Examinations, AQA and Pearson. All qualifications GFS offers are recognised by schools, colleges and universities internationally, thus enabling all of the students to gain access to the best academic institutions in the world. Please view our curriculum options document above for further information.

Key Stage 5: Year 12 and 13

GEMS Founders School offers a wide range of examination courses accredited by a range of examination boards. Accessing the links inside these documents will take you to each examination board website. Here you will find all of the information about each of the examination subjects; including how the courses is assessed.

Helpful links:

https://qualifications.pearson.com/en/home.html

https://www.oxfordaqaexams.org.uk/
Explore All Our Curriculums
Early Years

The Foundation Stage of school introduces young learners to school-life

Key Stage 1

At this stage students are introduced to subjects that will lay the...

Key Stage 2

During Key Stage 2, students start to rationalise and think independently

Key Stage 3

Students in Years 7, 8 and 9 follow the National Curriculum for England

Key Stage 4

GEMS Founders School are proud to offer a range of IGCSE subjects

Sixth Form

GEMS Founders School are proud to offer a range of AS / A Level subjects