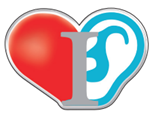 Safeguarding at GFS
At GEMS Founders School, Dubai, the health and safety of our students is at the heart of everything we do. We take our safeguarding responsibilities very seriously, which means that that everyone working in our school has successfully completed all the necessary clearances to enable them to work with children.

Our robust recruitment processes ensure that thorough reference checks are carried out prior to any staff appointments and all leaders involved in the recruitment of staff must have completed the GEMS safer recruitment training.

Our Whole School Vice Principal, Mr. John Stapley is the Designated Safeguarding Lead (DSL) who, along with our Deputy Designated Safeguarding Leads, Ms. Mandy and Mr. Patrick in Primary and Mr. Ciaran and Ms. Gurpreet in Secondary, work closely with the safeguarding team to investigate any causes of concern raised and ensure that our students' welfare is prioritised and is raised at departmental meetings. The GFS safeguarding team are further supported by the GEMS Central Safeguarding Team who work within the Education Department at School Support Centre.

All our staff undertake Safeguarding and Child Protection training, after which they are awarded the GFS "I Care, I Listen" badge to wear around the school. Students are made aware that anyone wearing the badge is a person they can safely approach if they have any safeguarding concerns.

Our trained school counselors are able to offer regular counseling sessions to students and they frequently coordinate mental health workshops for parents and students.

By working closely with our partner agencies, we firmly believe that we will continue to offer a safe learning environment for all our children and staff.

GEMS Founders School, Dubai is fully committed to promoting children's rights, notably their right to be protected from harm, abuse and exploitation. We aim to develop children's understanding of their rights and responsibilities as future leaders in line with the United Nations Convention on the Rights of the Child to which the UAE is a signatory.

Please take the time to read our policies and do not hesitate to contact the school should you have any questions.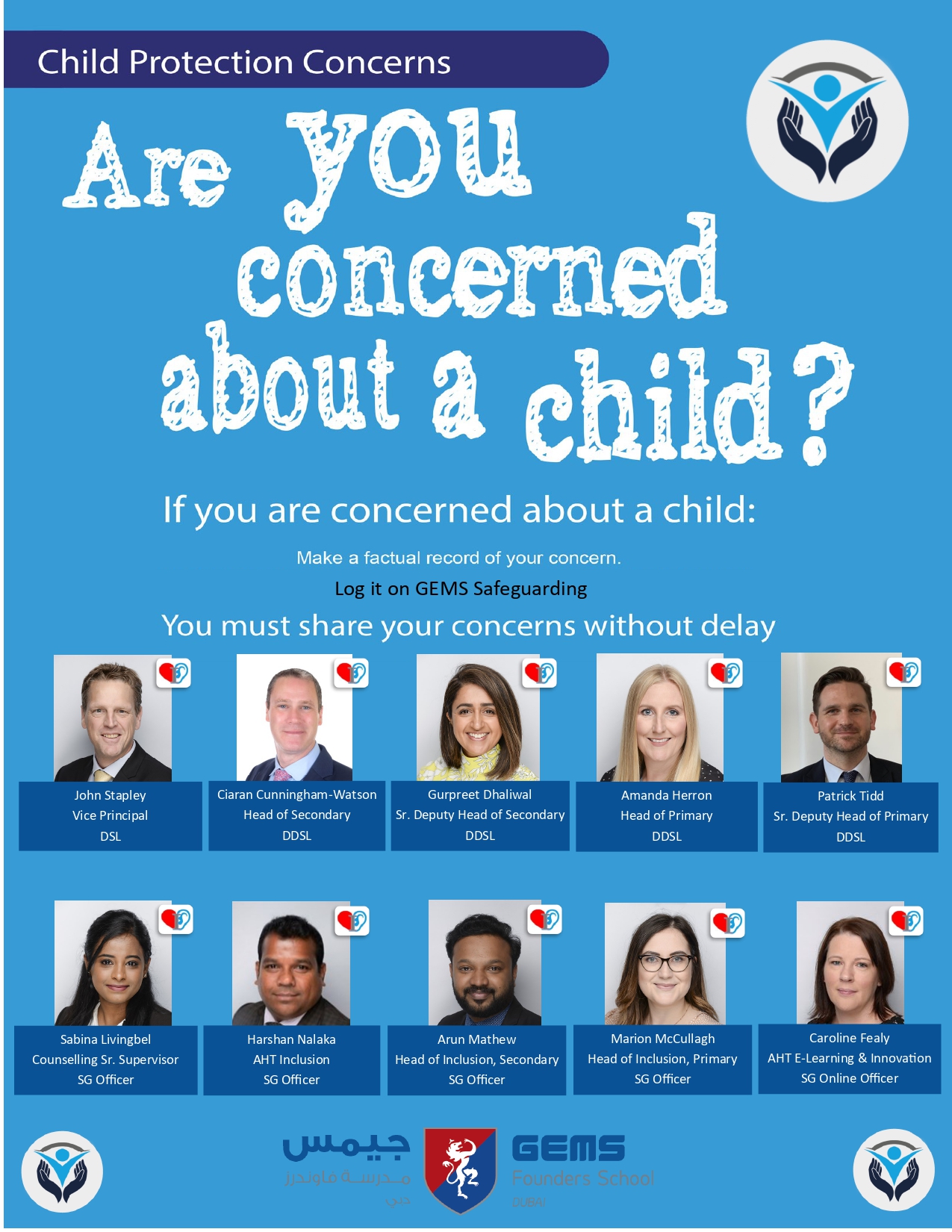 Documents and Policies
GEMS Child Safeguarding Commitment Statement 2022

(

Monday, September 19, 2022

)

GEMS Safeguarding Policy 2023-2024

(

Wednesday, September 13, 2023

)

GFS Anti-Bullying Policy 2023-2024

(

Monday, September 18, 2023

)

GFS Emotional Health Wellbeing Policy 2022-2023

(

Wednesday, February 01, 2023

)