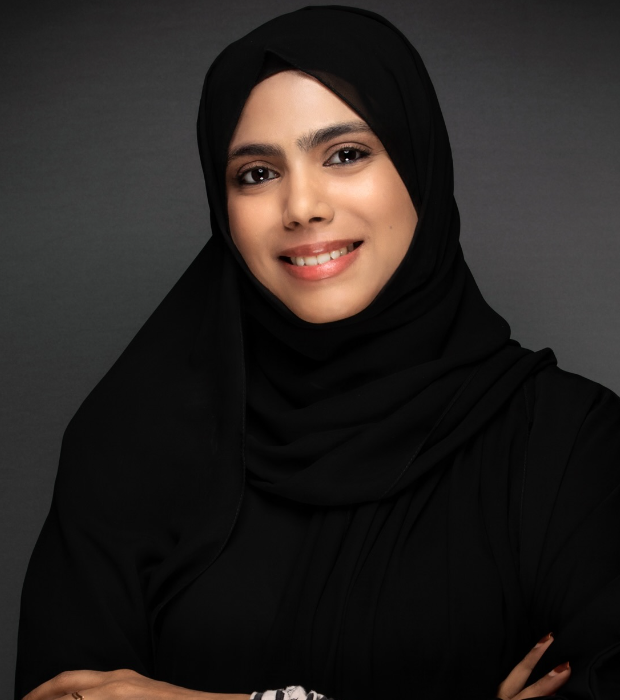 Raihana Fatah
Local Advisory Board Member
A bright, sunny marhaba & hello! My name is Raihana Abdul Fatah and I'm honored to be a member of the Local Advisory Board at GFS.
I am born and raised in Dubai, taking in the sights and sounds of the city as my own. My schooling was ironically at one of the very first GEMS Schools', OOEHS. I went on to pursue my passion, Psychology and Human behavior, before dutifully joining my family business of Shipping and Logistics. I have since childhood been intrigued by the sheer enigma of the human mind and it's impact in the world and subsequently on the people around us.
Currently, I am fulfilling my educational aspirations in the field of Counseling and Therapy enrolled as a full-time student. I also volunteer and work with children on the Autism spectrum at a clinic in Dubai and thoroughly enjoy fulfilling the role of a Mom/Homemaker to my 3 beautiful children. My hobbies, likes and interests revolve around nurturing a strong, healthy, peaceful, almost screen-free family unit.
In my free time you would see me curled up reading a book of one of my favorite authors, P.G. Wodehouse. I believe there's nothing like a good sense of humor to unwind.
I am hoping that my combination of experience in fields of Business and Psychology while being a parent to 3 bright children at GEMS Founders will help me to connect with our wonderful students, friendly staff and lovely parents alike on a personal level. I am excited to take on this role with enthusiasm and integrity, and I look forward to doing complete justice to it from my end.
Hope to meet you all in the corridors of GEMS Founders!