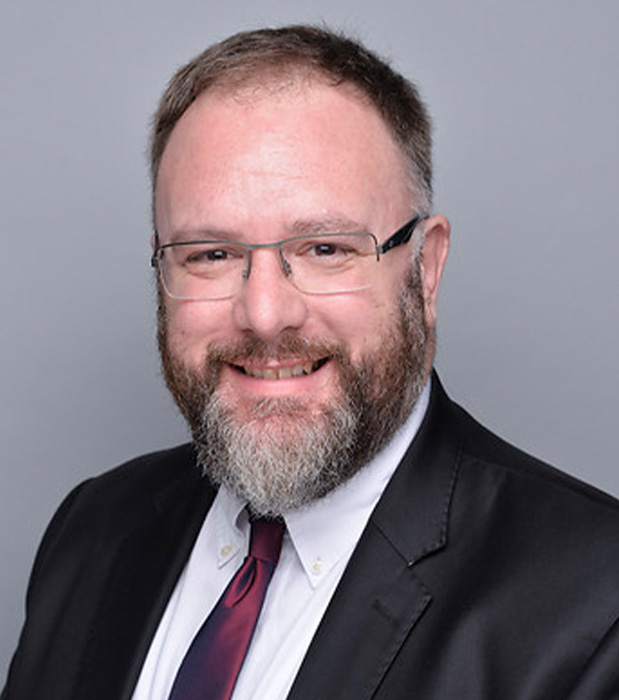 Welcome Message From Our Principal
Mr. Matthew Burfield
I am very proud to welcome you to GEMS Founders School - Dubai, a National Curriculum for England School in Al Barsha South. I hope that the information you will discover about GFS assists you in the making one of the most important decisions any parent has to make; the school they will trust with their child.
GEMS Founders School opened in September 2016 from with record numbers of children joining us in the first year. We then added Year 9 in September 2017 and continued to break all the records previously set by GEMS Education. In September 2018, we received approval to open Year 10 and Year 12 which has allowed us to open our IGCSE and A Level programmes. Since 2019 we are now a complete school with Year 11 and Year 13 making us an all-through school from 3 – 18 years old. In 2021 we expanded the Founders campus to meet the constant demand on places. Opening in September 2021 all of those places have now also gone and this now makes us the largest NCfE school in the UAE. The expansion offered us even more resources and facilities to benefit our children meaning we continue to be the best value for money school in the UAE. In Years 10, 11, 12 and 13, we offer internationally recognised qualifications through Pearsons and Oxford AQA International Examination boards. These IGCSE's and A Levels will give the children the opportunity to join the best universities in the world. Within this curriculum framework we are also mindful of the fact that our school is truly international in its character representing over 100 nationalities. We have a deep respect for our host country in its vision, history and traditions as we feel proud to be a part of the UAE. This will be achieved through high quality learning in lessons, an extensive range of enrichment activities and a truly personalised educational experience for each child.
Our Mission: "Together we inspire creative, mindful learners who value diversity, support one another and strive for success." We believe in this way we will all reach the vision of our school to Grow, Flourish and Succeed.
GFS continues to be the most successful school in GEMS Education history and is widely reported in the media for the success that our young school is already experiencing. We are incredibly proud of everything we have achieved as a community and thank our Founders Families for their support.
Come and see the school to find out more about the happy learning environment and learn more about the Founders formula.
Mr. Matthew Burfield
Executive Principal and CEO
Senior Vice President - Education