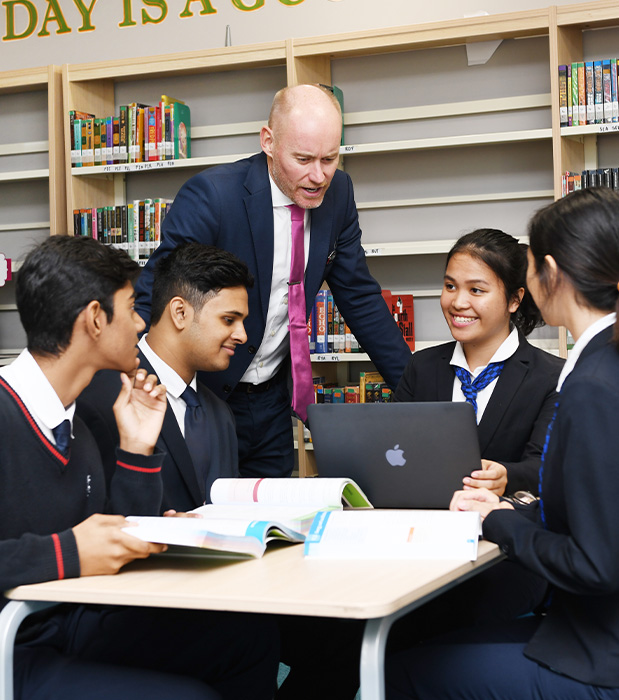 Career Education and Guidance
Career Education and Guidance Information
Our Aim
It is the aim of GEMS Founders School that all students upon leaving will be in a position to make confident, informed and reasoned decisions about their futures. The primary aim of career guidance at GFS is to provide all students with the knowledge and skills necessary to make such decisions about their career paths.
What We Offer
Throughout the GFS Secondary School, students are encouraged to develop positive characters and a resilient approach to making the correct choices in school and in life.
Years 7 and 8
An introduction to careers through the PSHE and Moral Education programmes is designed to develop self-awareness and for students to learn about the opportunities and responsibilities of adult life including career making decisions.
Year 9
Students are supported throughout the IGCSE Options Process by individual mentors, Form Tutors and the GEMS College Counseling Network. Through mentor meetings, students are guided in making the appropriate course choices for Key Stage 4 and beyond. IGCSE Options Evenings, parent information sessions, career fairs and online resources are also strategies GFS has implemented to support students at this crucial stage of their education.
Years 10, 11, 12 and 13
In September 2018, GFS will introduce Years 10 and 12. Comprehensive plans are in place that will provide students and parents focused guidance on IGCSE and A Level course options, Higher Education advice and career pathways.
Years 11 and 13 will be introduced the following academic year, subject to approval.
Useful Links:
For further information, please contact the Head of Year 9 Mr. Edward Nutt: [email protected]