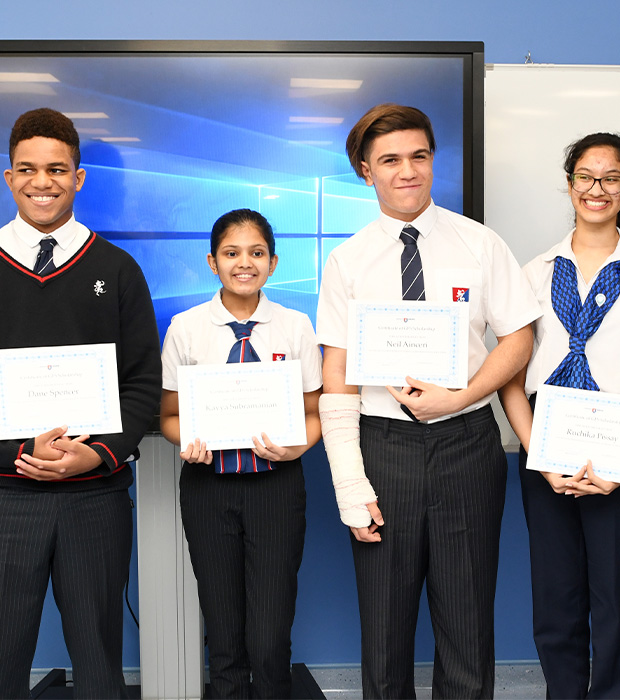 School Accreditation and Awards
Awards and Success
Good Overall Judgement
GFS has continued to break records being the first school of its model to achieve a Good overall judgement in its first ever DSIB inspection.
Outstanding
In 2020 the second inspection confirmed this judgement and the first areas of Outstanding were also identified by the DSIB in the section on the protection, care, guidance and support of students.
BSO
In 2019 GFS also become the first school of its model to be fully BSO (British Schools Overseas) Accredited gaining 5 Outstanding and 3 Good areas in the Department for Education, UK's standards and criteria. This award alongside so many others that GFS have achieved in the short history gives more credence to the opening statement.
Inclusive
GFS is now known for its quality of provision and approach to education as well as our inclusive approach to support Students of Determination. Our Inclusion team were the first internationally accredited through the Optimus Award programme Special Needs provision in the Middle East. We work with a specialist team who operate in our school called Small Steps who support children with some of the most profound needs. In addition our Flourish classes show our commitment to all children who require extra support in their learning.