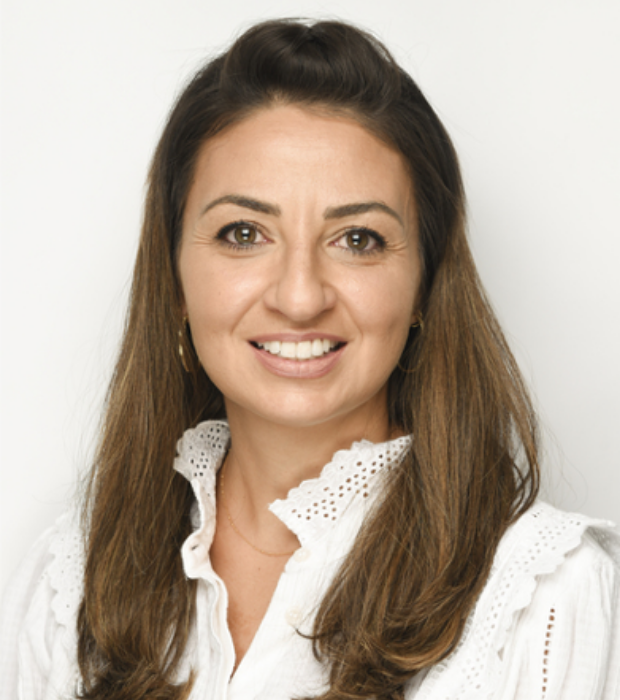 Florenza Spinola
Founders Development Leader
Hello, my name is Florenza Spinola, I am delighted to be one of the Founders Development Leaders. I joined Gems Founders school in its first year of opening in 2016. It gives me great pleasure to work alongside such a dynamic team of colleagues as our school continues to go from strength to strength.
Originally from the UK, I graduated from The Surrey Institute of Art and Design in 2001 with a BA Honors in Art and Design. Later completing a PGCE teacher qualification at London Middlesex University. I began my teaching career as a teacher of Design and Technology teaching across Textiles, Food and Product Design. It was here I had my first leadership opportunity. As Head of Department I worked as part of a team to successfully steer school improvement in an under achieving school to a Good level in Ofsted terms. Successfully raising attainment in GCSEs as well as achieving year on year outstanding results in Btec level 3 Art and Design. It gave me great pleasure to support students through the UCAS application, securing university places and later hearing of their success. It was here I developed a passion for working with young people to raise their aspirations and self-belief.
Since joining Gems Founders school, I first lead the creative arts department, of which I am incredibly proud of.
I am now excited to support our school develop a whole school culture driven by the High-Performance Learning philosophy. A belief that all students can achieve highly if they poses a positive sense of self as well as a range of behaviors and thinking skills that can be taught and learnt. I look forward to supporting both students and colleagues on this journey to becoming a World Class accredited school.