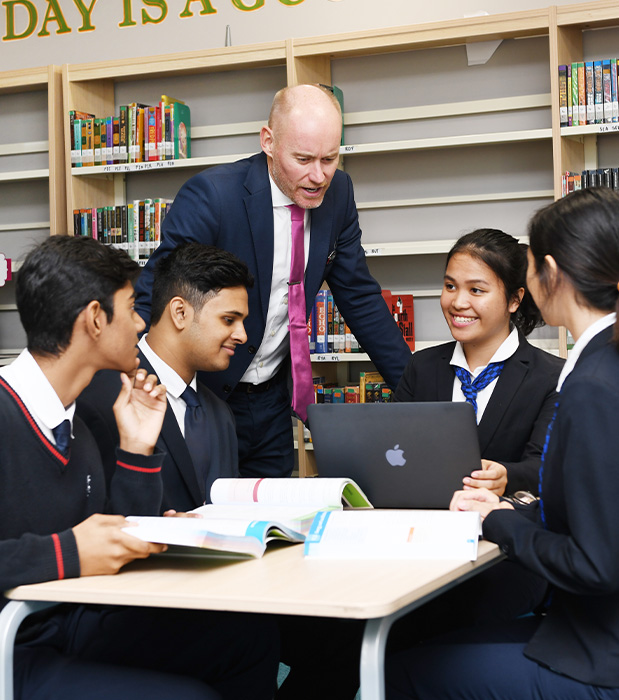 Career Education and Guidance
Career Education and Guidance Information
Our Aim
It is the aim of GEMS Founders School that all students upon leaving will be in a position to make confident, informed and reasoned decisions about their futures. The primary aim of career guidance at GFS is to provide all students with the knowledge and skills necessary to make such decisions about their career paths.
What We Offer
Throughout the GFS Secondary School, students are encouraged to develop positive characters and a resilient approach to making the correct choices in school and in life.
Years 7 and 8
An introduction to careers through the PSHE and Moral Education programmes is designed to develop self-awareness and for students to learn about the opportunities and responsibilities of adult life including career making decisions.
Year 9
Students are supported throughout the IGCSE Options Process by individual mentors, Form Tutors and the GEMS College Counseling Network. Through mentor meetings, students are guided in making the appropriate course choices for Key Stage 4 and beyond. IGCSE Options Evenings, parent information sessions, career fairs and online resources are also strategies GFS has implemented to support students at this crucial stage of their education.
Years 10 and 11
Throughout Year 10 and 11, students will be offered slightly different support structures. As always, students will continue to have access to the online resources, with Unifrog being their key tool for subject and university research. Year 10 will focus on the beginning of their GCSE/IGCSE journey, touching base with their Head of Year, Career Advisor and/or Secondary Counsellor with subject concerns and study support and Year 11 will focus on examinations and the selection of their A Level courses.
Years 12 and 13
By the time your child has reached Sixth Form, the career guidance is firmly about supporting university application and individual student pathway progression. Comprehensive support documents are in place with Heads of Years, Form Tutors and Career Counsellor that will provide students and parents focused updates and guidance around their A Level course progress, university/career advice and student wellbeing.
Students are expected to research and have clear university and pathway goals by the time they reach Sixth Form so that support can be personalised. We would also expect that these goals have been communicated and agreed on with parents at home. At this stage, we support all students with how to apply to all universities across the globe, including how to complete the required documentation etc. However, we do not apply to university for your child – this is a family process. We are there to support them with making informed decisions and manage their own careers in a fast-changing world.
Useful Links:
For further information, please contact the Career Counsellor Mrs Olivera Stankovic El Ghazal : [email protected]